About the Journal
Organon F is an international journal of analytic philosophy, founded in 1994. It is international with regard to both its submissions and its readership.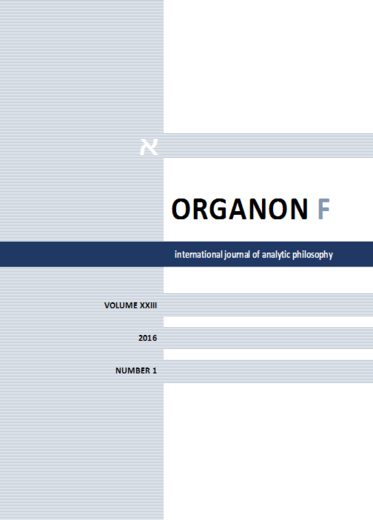 Organon F esteems the standards typical of analytic philosophy, primarily those of conceptual clarity, precision and soundness of argumentation. The journal focuses on contemporary issues in philosophy of language, philosophy of mind, philosophy of science, epistemology, metaphysics and philosophical logic. It also provides a platform for topics discussed in ethics, aesthetics, social philosophy, political philosophy and history of philosophy.
Organon F publishes research articles, discussion notes, book reviews and reports written in English. The journal is published quarterly. It appears in February, May, August and November in both the print and the online format.
SUBMISSIONS: Authors are asked to submit manuscripts electronically via our editorial system
---
ISSN 2585-7150 (online)
ISSN 1335-0668 (print)
EV 3289/09
---
Published by
Institute of Philosophy of the Slovak Academy of Sciences
Institute of Philosophy of the Czech Academy of Sciences
---
Editorial office
Organon F
Institute of Philosophy, v.v.i.
Slovak Academy of Sciences
Klemensova 19
811 09 Bratislava
Slovak Republic
---

This site is licensed under the Creative Commons Attribution-NonCommercial 4.0 International Public License (CC BY-NC 4.0).